We offer Free Shipping on orders all over India

Any question? Our team is just one click away!

Your payment information is processed securely

Product you shop was made with a large portion of love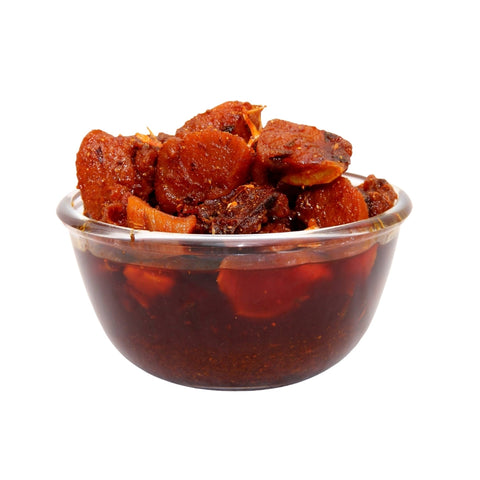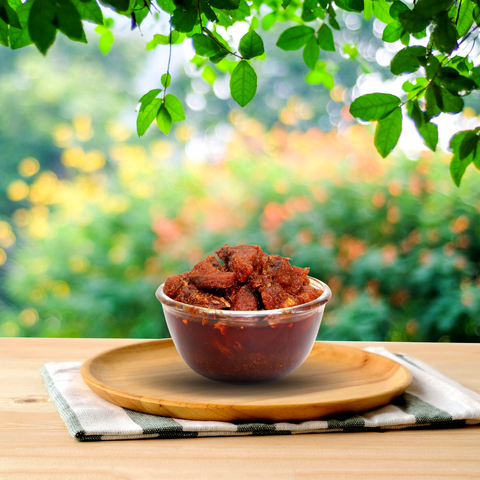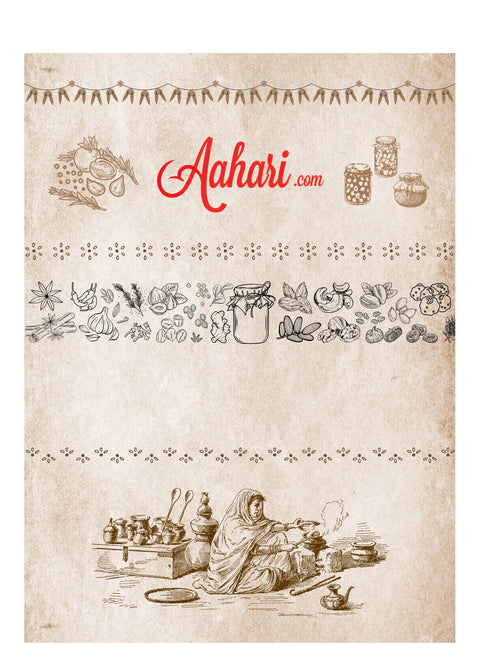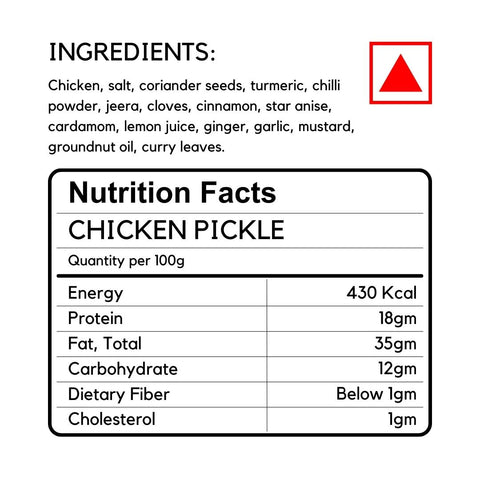 Chicken Pickle
Our Chicken Pickle is a special blend of spices that makes it mild, yet flavorful. It's perfect for people who want to enjoy a bit of spice without having to worry about being overwhelmed. We make it using only the finest ingredients, and we don't use any chemicals or preservatives. It's perfect for anyone, young or old, who wants to enjoy a delicious chicken pickle meal.
INGREDIENTS
Chicken, salt, coriander seeds, turmeric, chilli powder, jeera, cloves, cinnamon, star anise, cardamom, lemon juice, ginger, garlic, mustard, groundnut oil, curry leaves.