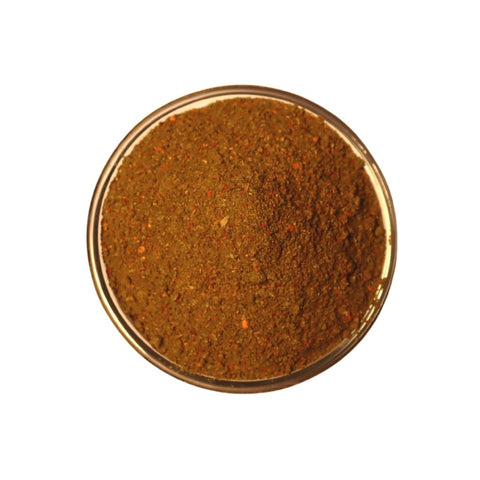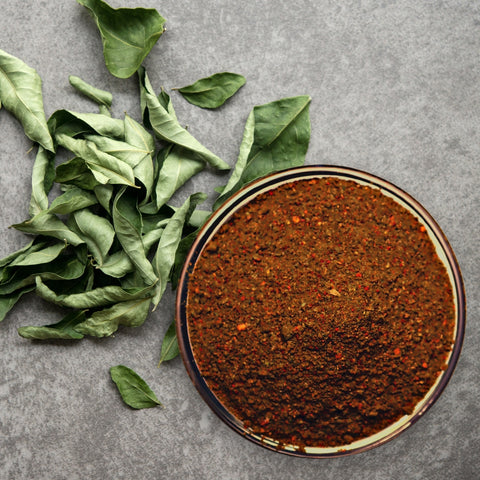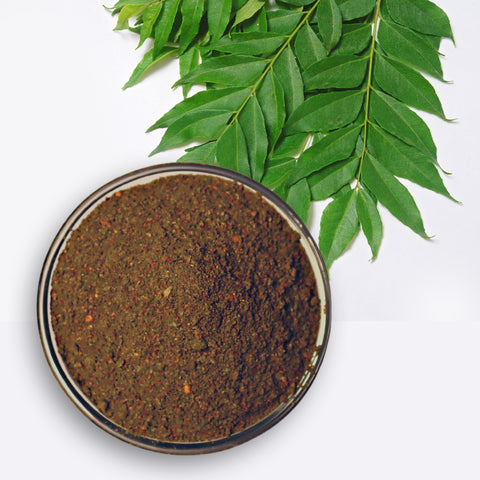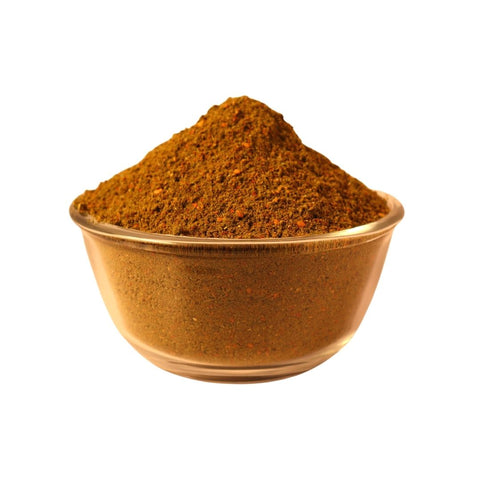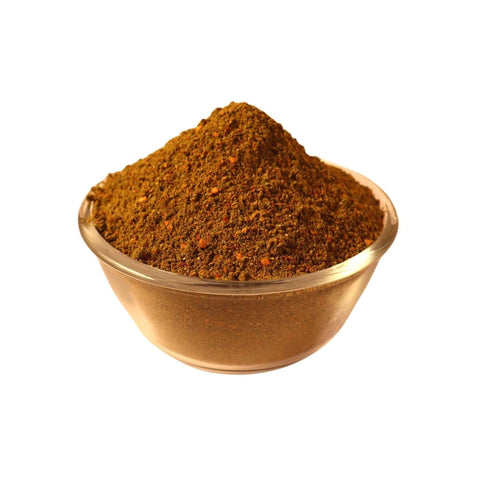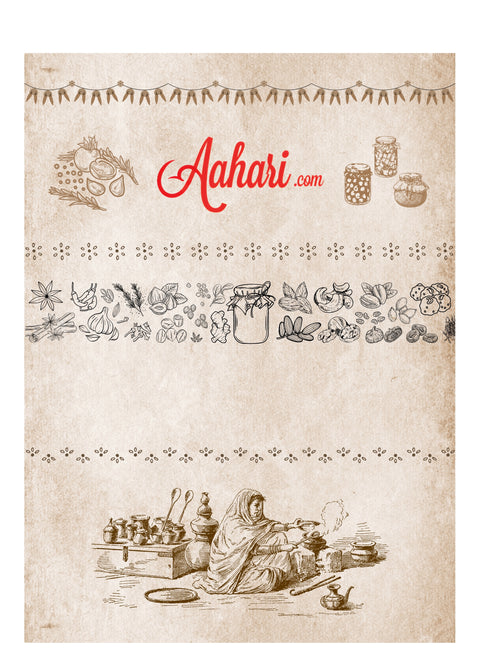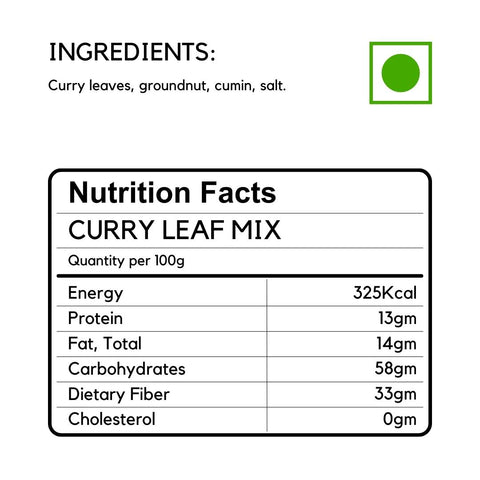 Aahari
Curryleaf Mix
Sun dried Curry leaf mix is 100% natural free from any additives allowing to enjoy the authentic taste of Curry leaves.
Plugged from the naturally grown farms, carefully washed and shade dried for the retention of vitamins and minerals
The colour, flavour and freshness are very much similar in taste and aroma to that of fresh leaves.
Curry leaf powder can be used to make dishes, Used as toppings on idli, dosa,  chapatis, also used in making of every Dish as add on and even Curry leaf rice. Benefits of eating Curry leaf, Curry leaves are a rich source of Vitamin "A", Vitamin "B & B2", Vitamin "C", Iron, Calcium. It is an excellent source of antioxidants.
INGRIDIENTS
Curry leaves, groundnut, cumin, salt.